Asia Mountain Series II: Sabah

Text and photos by Faisal Meskam
"All on their own" - By J/D DEVELOPMENT PROJECT. Text and photos by Faisal Meskam
Travek - It's the Gateway to Life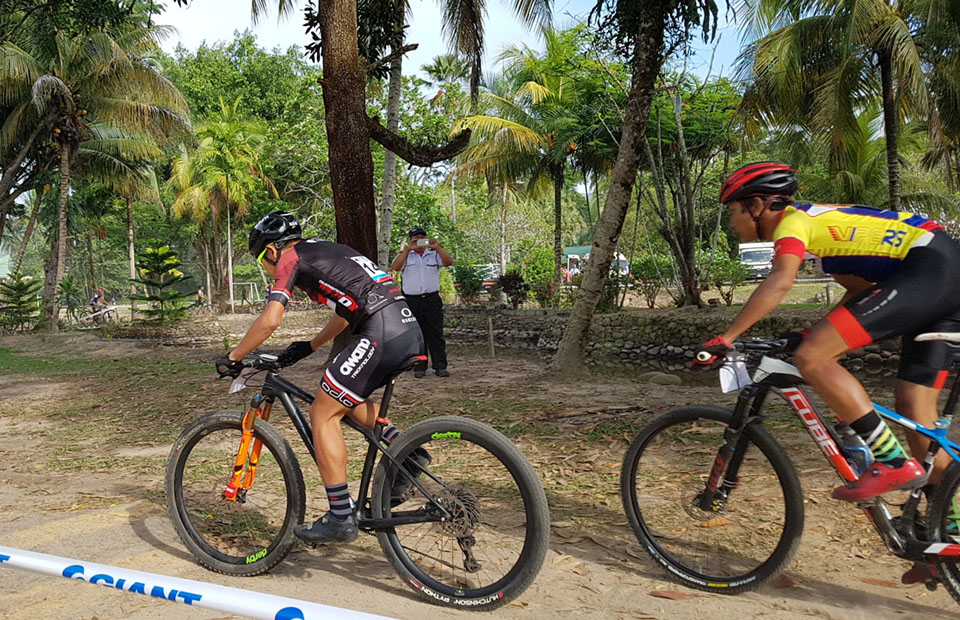 A few days before the Singapore National day, the Awano boys had their solo competition without stalwart captain, Junaidi who is preparing for the coming SEA Games. Riyadh Hakim and Arfan had to do much of their race preparations all on their own after much guidance from Junaidi and Team Manager, Danial Hakim in all of their previous competitions.
The race venue for the 2nd leg of the Asia Mountainbike Series held in, Tambunan Sabah, Malaysian was a reocurring race fixture that was debuted last year during the series. The 4.4km XCO track was carved out of Tambunan Resort Country Club and had all the ingredients of an international UCI MTB track. Triple jumps, rock garden, several steep climbs, descends, switchbacks and 5 bridges that included 2 hanging bridge. Being in the resort location, 80% of the race track was accessible to spectators to witness the excitement up close.
Race Report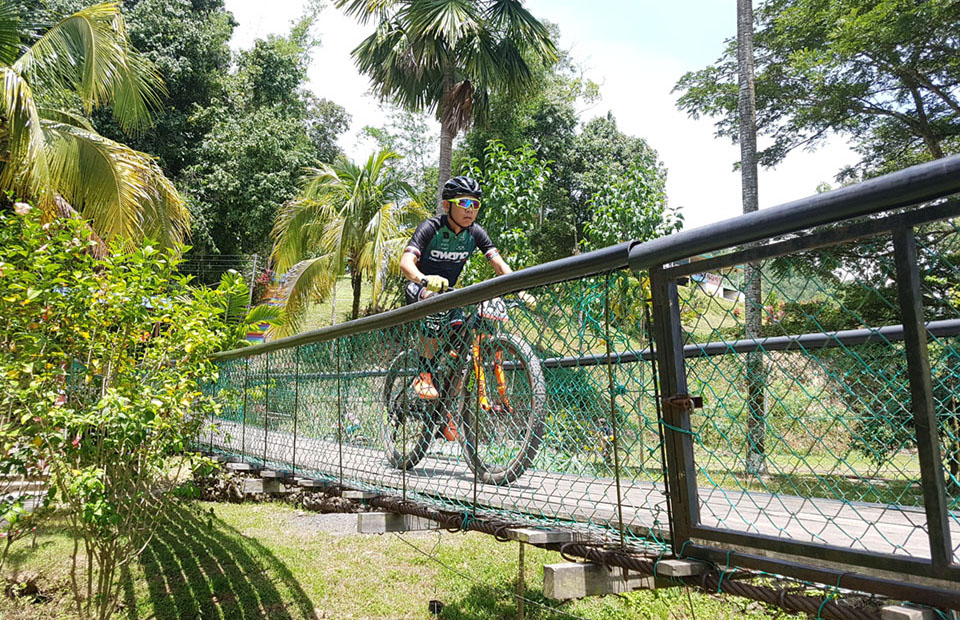 Men's Junior was the 1st event for the day at 8 am. The start list boasted top riders from Australia, Kazakhstan, Japan, Taipei and South East Asia.
Arfan did not have the best of starts and got held up at several bottleneck sections very early in the race. He was playing catch up for the first 3rd laps before settling in at 11th position.
Men's Elite was the highlight of the day with the presence of top riders such as Kirill Kazantsev of Kazakhstan and Yu Takenouchi of Japan. The race started at almost midday and the scorching heat was matched by the blistering speed of the racers. Stepping up to the plate in the absence of Junaidi, Riyadh Hakim surprised the crowd when he kept pace with the race leaders and stayed at 4th position up to the 3rd lap.
Riyadh paid a heavy price for the early outburst and suffered cramps. He soldiered on up to the 5th lap when he almost called it quits as both legs cramped up badly. Not wanting to disappoint the team, he cringed and grimace to finish the race a respectable 7th out of a field of more than 30 international riders. The top 5 podium finish eluded him, but we have yet to see his best potential.
Though Riyadh missed the top 5 podium finishes, he has come of age. 4 days before Singapore Independence Day, both Riyadh and Arfan celebrated independence as they progressed from boys to men.
With 3 major races in the calendar. We look forward to being present in Cairns, Timor Leste and Sarawak.
Happy 52nd birthday Singapore.
Team Awano Awano Treknology.
Last modified onMonday, 09 October 2017 12:56