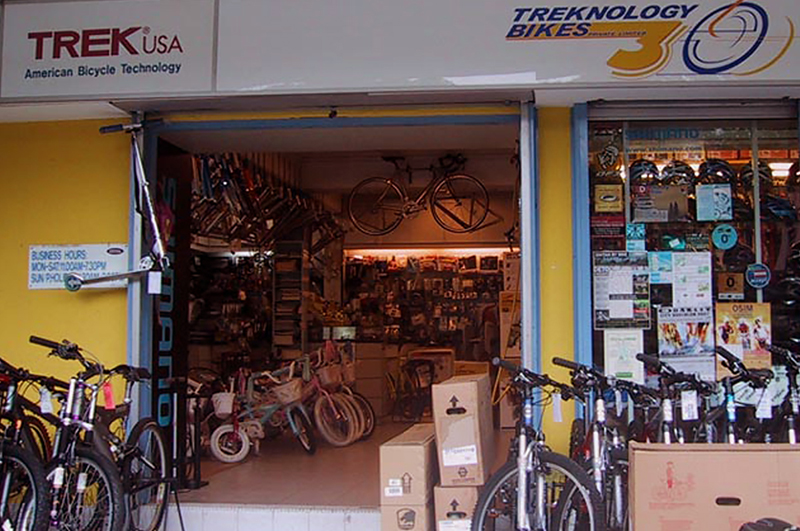 Treknology original store at Holland Road.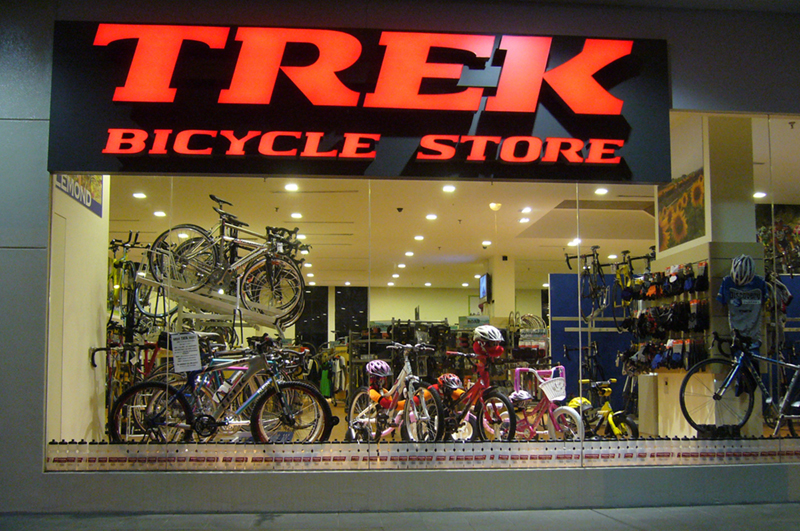 Treknology Tanglin store a decade ago.
1960's
Treknology3 was founded in 1992 as Trek Bicycle Authorized Distributor and Retailer in Singapore, Malaysia, Sri Lanka, Brunei and Bangladesh. However, many years prior to the founding of Treknology3, founders Mr Haresh Balani has been in the family bicycle retail line since the 1960's under the Cheap John's retail store.
1983
"Cheap Johns, started in the 1960s, it was actually a family run department store," A twist of fate was the unfortunate burning down of the store in 1983, however fazed but not giving up, Mr Haresh Balani decided to make a move into opening up a small store in Sembawang - that decision was pinnacle in Treknology3 history.
"We opened up a small shop that specialised in bikes, supporting the naval base, the Australian air force, the New Zealand Air Force, which were all in Sembawang then. We got a lot of enquires for bicycles, road bikes and other types, so kept our focus on bikes" said Haresh.
Cheap John's was a success and is still a successful business in the northern part of Singapore till this day.
Haresh decided to venture out into his own business endeavour.
"I ventured out to Transit Road after and started a small store, and then when I got married to my wife Dolly, she came in to help me and we've grown the business from there," explained Haresh.
1990's
"After Transit Road we opened another store in Holland Grove Road at Henry Park. I took care of Transit Road and Haresh took care of the Holland Grove shop but he also started working on getting distributorships. First we got Marin bikes and then in 1991 we landed the Trek distributorship and that's when we changed the name of the business to Treknology 3," - Mdm Dolly Balani.
In the mid 1990's, Treknology3 business continue to grow and the business had 3 bicycle retail outlets, in Holland Grove, East Coast and Tanglin Road respectively.
2008
Treknology3 redefined the bicycle industry yet again in the year 2008, when they built and moved into the Treknology3 Mega Showroom and Headquarters at 14 Jalan Kilang Barat.
Presently
Today, Treknology operates in 5 countries, having 6 direct retail shops and distributing to more than 60 dealers some of the most prestigious brands in the cycling industry like Trek, Saris, SRAM, DT Swiss, Kask, etc.